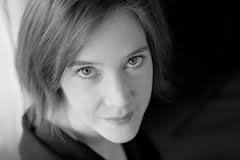 Sarah Fine is the author of several Young Adult novels, including the Guards of the Shadowlands book series.
In her own words, "I'm the author of several books for teens, including Of Metal and Wishes (McElderry/Simon & Schuster) and its sequel, Of Dreams and Rust (coming in August 2015), and the Guards of the Shadowlands YA urban fantasy series (Skyscape/Amazon Children's Publishing). I'm also the co-author (with Walter Jury) of two YA sci-fi thrillers published by Putnam/Penguin: Scan and its sequel Burn (which will be published in 2015). My first adult urban fantasy romance novel, Marked, will be published in January 2015 by 47North/Amazon Publishing, with the sequel, Claimed, coming in March 2015. When I'm not writing, I'm psychologizing. Sometimes I do both at the same time. The results are unpredictable."
Ad blocker interference detected!
Wikia is a free-to-use site that makes money from advertising. We have a modified experience for viewers using ad blockers

Wikia is not accessible if you've made further modifications. Remove the custom ad blocker rule(s) and the page will load as expected.